Ultralight Tents
Our award-winning freestanding and semi-freestanding tents deliver unmatched versatility, more space and superior ventilation—providing the ultimate ultralight camp experience.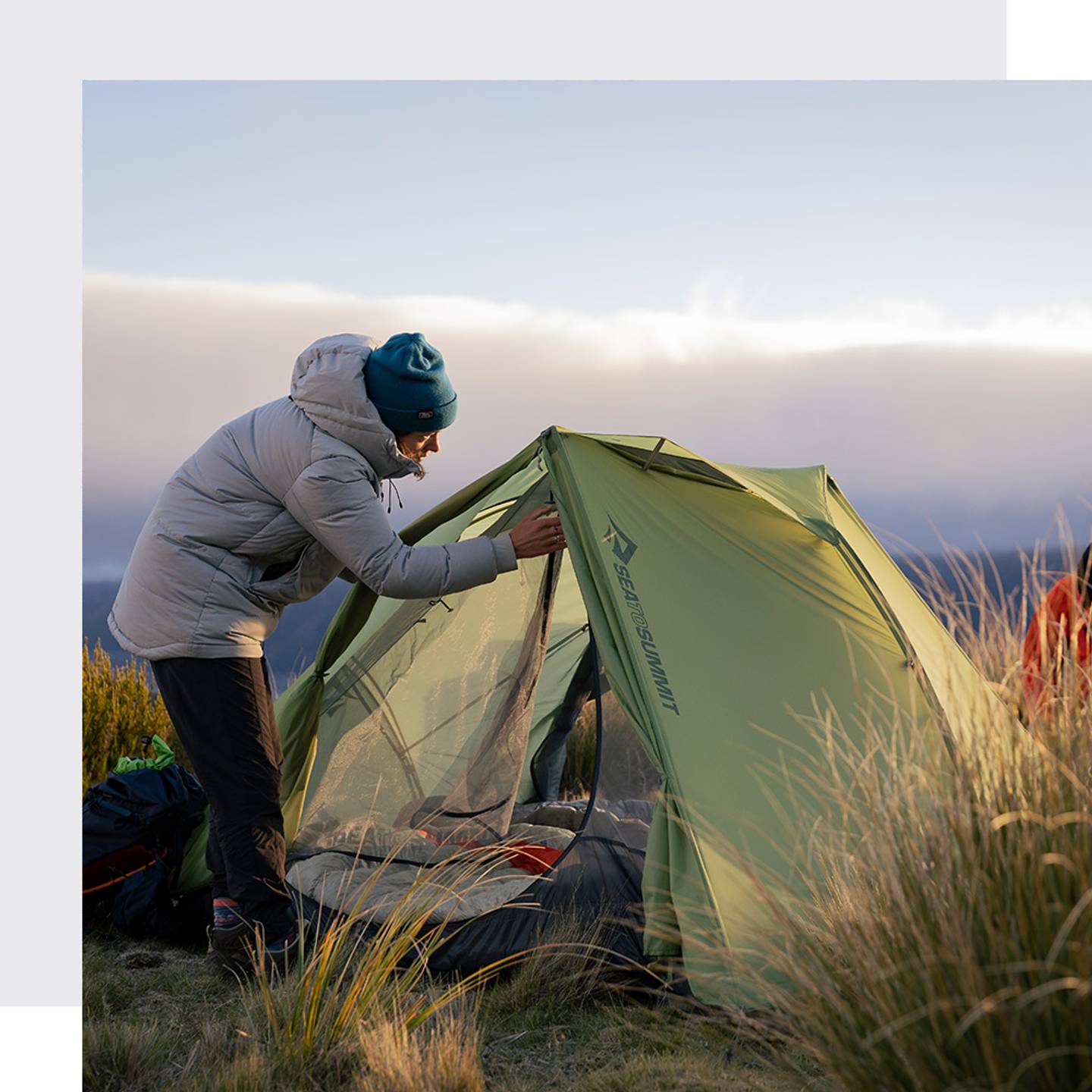 Ultralight Camping & Hiking Tents
Our award-winning ultralight backpacking tents offer more space, superior ventilation and unmatched versatility. With freestanding and semi-freestanding options available for your next camping or backpacking adventure, there's an option to suit everyone.
Designed with unique Tension Ridge Architecture, our Telos and Alto tents have greater overall ceiling height, near vertical walls and higher doors. This has also allowed us to put our oversized Apex Vent at the highest point of the tent to more effectively expel hot air. Both tents offer multiple set-up configurations and our Telos tents can be used in Hangout Mode, which converts your tent's fly into a semi-open shelter.
Browse our range of ultralight, 1, 2 and 3 person camping and hiking tents online above and get FREE shipping Australia-wide on orders over $49.99.